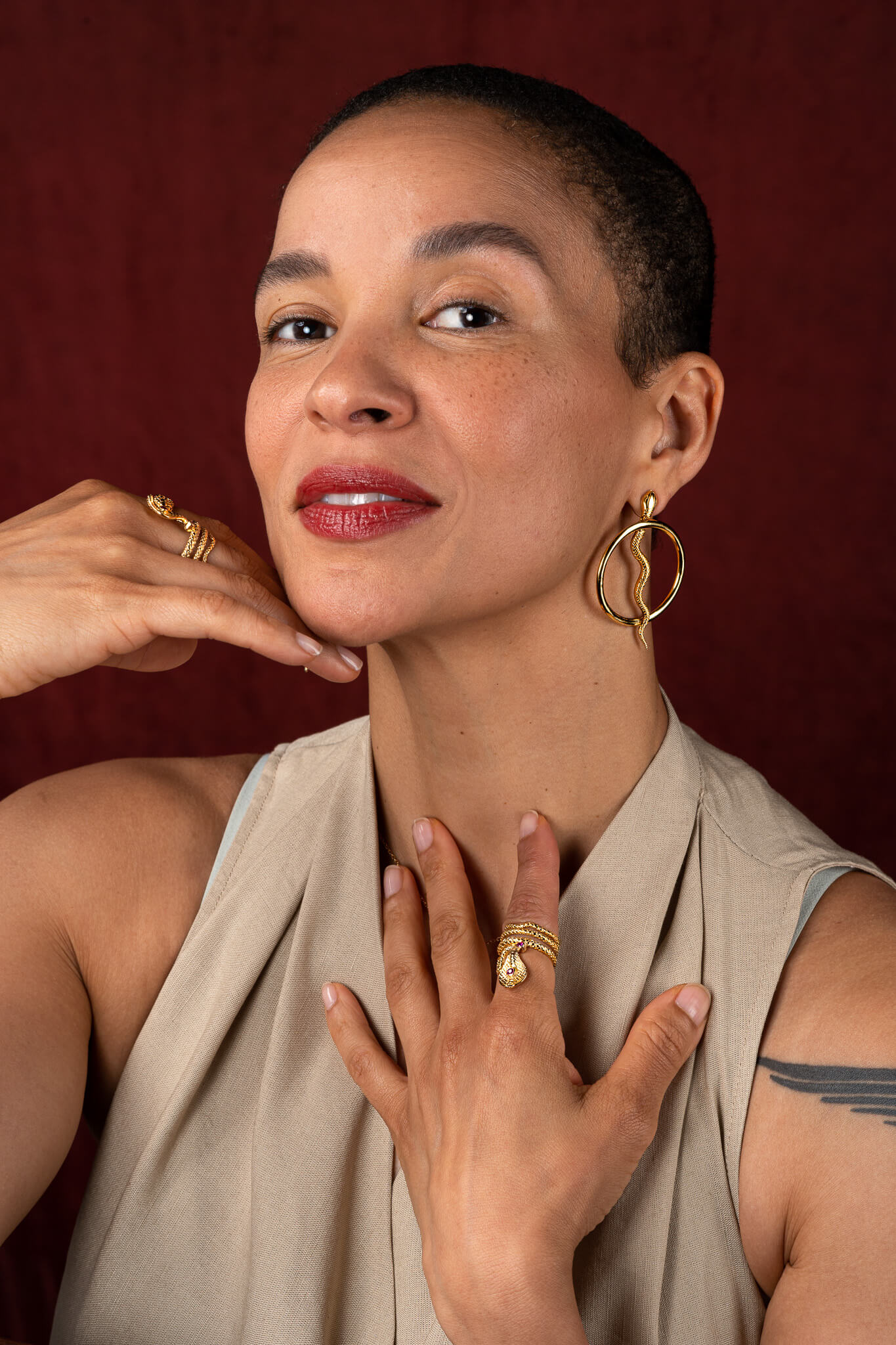 Sustainability by SABHA.
For you as a customer, it is not so easy to find out under what conditions jewellery was produced. Unlike your jumper, a ring doesn't have a multi-layered label. That's why we at SABHA want to share with you how and where we produce. SABHA travels herself to the production countries like India, Tanzania or Thailand. She attaches great importance to growing together with the people in the production sites, she has been connected with many craftsmen and the families for years. SABHA has been visiting Jaipur for two decades, during which time she has seen economically disadvantaged people grow into successful craftsmen and business people. It is SABHA's special concern to stand up for humane working conditions and for resource-saving and transparent processes in the production of the jewellery. Above all through the personal relationship with the craftsmen in Jaipur, this claim is constantly checked.
For SABHA it is of great importance to only process resources and materials of which there are enough, which is why she also personally selects the gemstones in Jaipur from the gemstone cutters she trusts. The transparency and traceability of the mining conditions of gemstones is unfortunately very low. As far as possible, SABHA tries to obtain information about the people who do the hard work in the end. After all, the jewellery conveys the energy of each individual involved. Since SABHA stands up for positive working conditions in Jaipur and only buys from gemstone dealers who distinguish themselves through honour, decency and respect, and who in turn strive for positive conditions, you can feel the link up to the first person in this series, in the jewellery pieces by SABHA.
In short - SABHA attaches great importance to producing jewellery in an environmentally and socially responsible way. Sustainability is a common thread running through their collections such as: Bee, Beetle, Snake or Ocean. With the themes of the collection, SABHA wants to raise awareness among its customers and wearers that sustainable thinking and existence, a togetherness in respect and gratitude, both interpersonally and with the environment of our planet, brings with it.